12/12/2018
5 Reasons to Buy Land in Texas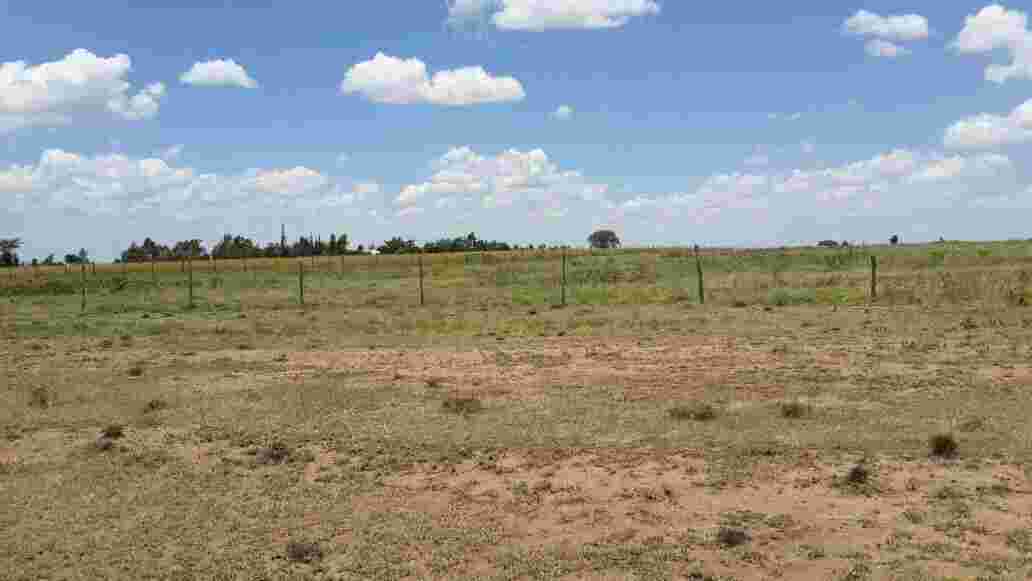 Are you thinking about purchasing land in the Southwest? Maybe you are a cattle rancher looking to expand, or you're an avid outdoorsman looking for some recreational land. Perhaps you've been renting because land ownership just doesn't seem attainable. In any of these scenarios, you should take a look at the Lone Star State. Here are five reasons why it's a great time to buy property in Texas.
1. Variety of Options
From belt buckles to pick-up trucks, Texas is known for doing everything bigger. The state is geographically the largest in the lower 48. Unlike many smaller states, it currently offers millions of acres of land for sale and a variety of landscapes. Throughout the state, you can find swampland, desert, prairie lands, rolling hills, forests, grassland, lakefront, and even ocean-front property.
While urban real estate is certainly available in the great state of Texas, most of the land for sale in Texas is rural and undeveloped, although some agricultural land has recently been converted into urban development as Texas's population in metro areas grow. Much of the country in the US has gotten so crowded that buying a large plot of land at an affordable price will never be possible again. Texas, however, is an exception. Even though it's the second most populous state in the country, there's still plenty of land to go around.
2. Hunting and Fishing
Texas is certainly a hot spot for outdoor sportsman, specifically hunters and fisherman. Deer, hog, turkey, and quail are just some of the wildlife that are frequently hunted all over the state. What avid hunter wouldn't want his or her own piece of land to use freely? With so much hunting land available containing plentiful wildlife, it's very common for Texans to own property specifically for their sport.
What many people may not realize is that Texas is also a great spot for fisherman. Many lakes are well supplied with bass, trout, walleye, and even salmon. With property on or near the waterfront in Texas, great fishing can be right outside your door.
3. Farming and Ranching
There's a reason Americans associate Texas with cowboys and cattle; farming and ranching make up a huge part of the Texas economy. This is due largely in part to the wide open spaces available to raise livestock. Whether you're a cattle rancher or cotton farmer, Texas is covered with rich land ready for agricultural ventures.
A lot of land is available that already bears fruitful crops, including cotton, corn, wheat, and peanuts. Most of the Texas farmland is located in temperate climate zones which provide ample rain and sunshine without too harsh winter or summer conditions. If you're a farmer or rancher looking to purchase investment land, there is abundant opportunity here.
4. Mortgage Rates Are Low
Across the country, mortgage rates have continued to fall. It has become a great time for people to buy homes, land, and investment properties. Many people hesitate to purchase property for fear that the market will bottom out again or that their credit history will prevent them from being approved. These are valid apprehensions given our recent housing market crash and recession. However, conditions have improved tremendously for buyers. Mortgage rates have steadily decreased and have recently reached a period of stagnation.
If you've ever been on the fence about purchasing an investment in real estate, now is the time to make the leap. The fact is that it's a great time for most people to purchase property. Most of the country has become a buyer's market, including Texas.
5. Affordability and Achievability
Buying land in Texas right now makes sense because it's incredibly affordable. Texas, especially North Texas areas such as Dallas, have been amongst the hardest hit by a stagnant housing market. Much like mortgage rates, prices and sales have become stagnant in many places, making now a great time to scoop up property.
While the housing market has come to a virtual standstill in Texas, the economy in terms of jobs and growth is doing just fine. This conflicting economical situation makes an ideal scenario for buyers. Even for people who previously thought land ownership was impossible, buying in Texas right now is achievable.